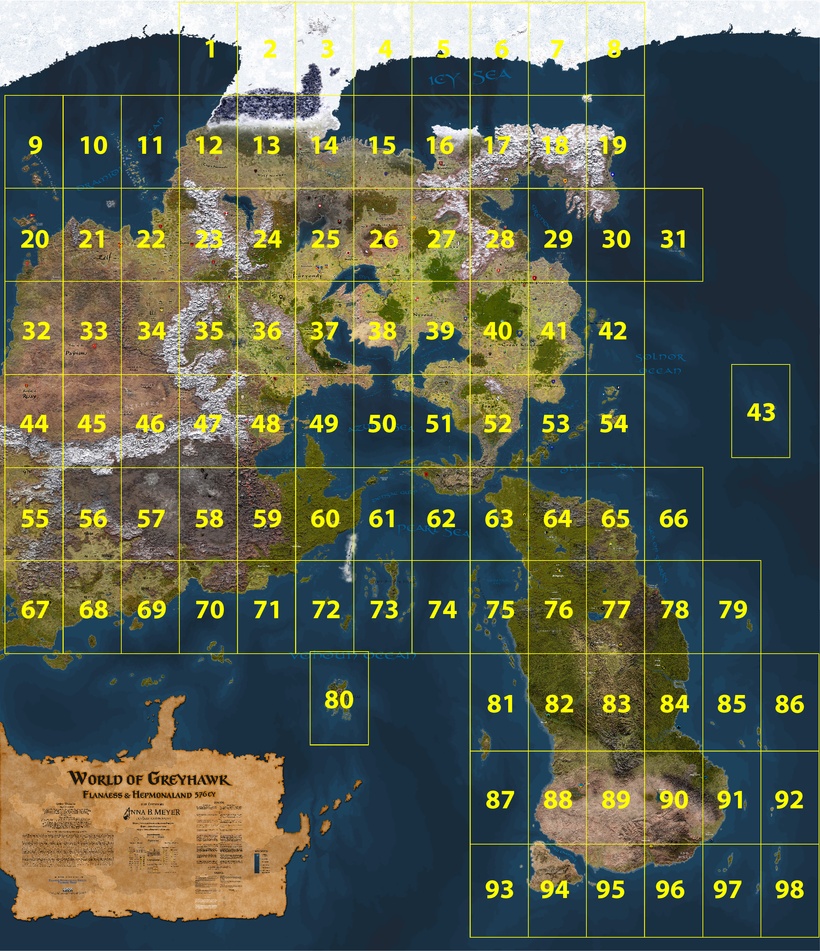 I took a while longer, as this things have a tendency to take, but here it is!
First a HUGE thank you to Duane Costa for the stellar work on the index!
98 maps plus cover, index, legend etc. Available in JPG and 2 PDF versions. PDF comes in both full quality for best printability and compressed for digital use. There are also single page and all in one pdf variants.
Get the JPG version (638MB) here: https://www.dropbox.com/s/ralunpvt5sh1tt0/Flanaess%26Hepmonaland%20576CY%20Atlas%202022-JPG.zip?dl=0
PDF Single pages (823MB):
https://www.dropbox.com/s/1kp7bhie6orv5qr/Flanaess%26Hepmonaland%20576CY%20Atlas%202022-PDF.zip?dl=0
PDF in one file (816MB): https://www.dropbox.com/s/k0ni9ufkvr7c8zw/Atlas%202022%2011x17%20-%20Complete.pdf?dl=0
PDF Compressed in one file (366MB):
https://www.dropbox.com/s/fcejj21g58yqntm/Atlas%202022%2011x17%20-%20Complete%20Compressed.pdf?dl=0
Index XLSX file:
https://www.dropbox.com/s/w6boxbt89twx6hc/Atlas%202022%20Master%20Index.xlsx?dl=0