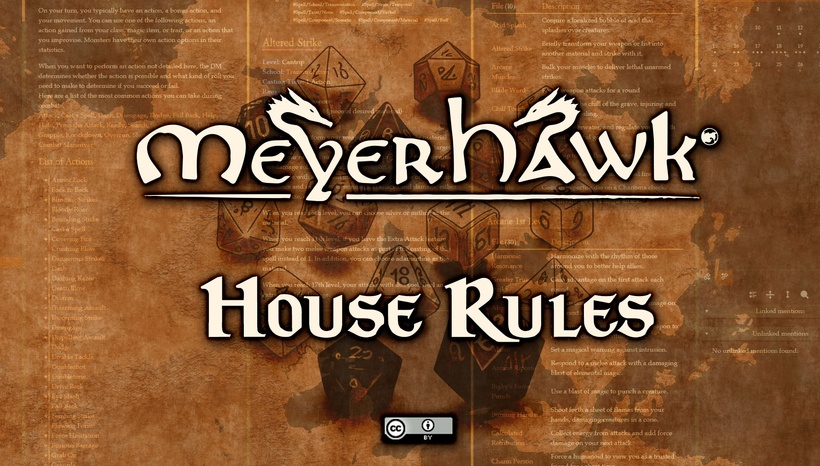 Classless
Getting rid of classes have become one of my main House Rules conversions for several reasons, the first is to emphasize the "setting view". Meaning people in Greyhawk would not think or talk about themselves as having a "class" as in the rules, people would describe their jobs, position and what they can do. You can be a warrior, a knight or the Order, or fight for something, but that is not something that should be constrained in game mechanics.
The other reason to abandon classes are players and stories. When you start playing a character and you want to be able to cast arcane magic, so you start playing a Wizard. Twenty sessions later your interest in arcane magic might have vaned, the story taken new turns, and you want your character to develop in new directions to follow along, or to thwart a villain using other means.
The premise is that characters can learn anything, they just need to devote themselves to it and overcome the hurdles of learning, use there inherent talent, learn from experience, find a tutor or rely on luck. Trying to make this into game mechanics is not easy but I'll have a go at it.
XP Cost
The first is to limit access and force the player to choose, creating a budget for how much the character can learn. Thankfully D&D comes with one already built in, XP, which I will try and use as the "currency" used to acquire feats, skills and other things characters learns as they advances.
In a classless system you can't be sure when in an adventuring career a player decides for his character to try and get a certain skill or feat. This means that XP's need to be valued the same across the levels, and not used as a balancing mechanism it was used as in early editions. So a level progression with equal steps between all levels seems to be the way to go. This is nothing new, it's been around since 3rd edition, then to facilitate easier multiclassing. My idea is to take it a few step further.
The next part is to set the price for the things to learn. Part of the price need to reflect the benefit of the feat, skill etc. Each category, like feats for example, are designed to be reasonably equal in power level or usefulness. Balancing between categories will be harder, and require looking at how things are gained by various classes. For this I will look mainly at the base classes, cleric, fighter, rogue and wizard, which covers almost all rules aspects.
Prerequisites
An important part of the equation for advancing a character are to set prerequisites . What prior knowledge, skills and/or other things are needed before you can even try to learn something. In the standard class based rules class level are the most common prerequisite, I need to come up with replacements. There are several to choose from: Character Level, Proficiency Bonus or Hit Dice are obvious ones. Character Level and Proficiency Bonus stand out to me as the most interesting candidates. They are both increasing with advancement, the difference are their granularity - Level going from 1 to 20 and Proficiency Bonus only going from 2 to 6.  Level seems to be way too granular to be practical. So many things have to be assigned a prerequisite and to choose at which of the 20 levels to allow it would be unnecessary complicated. Proficiency Bonus is the one I will start out using for my first version of House Rules.
Prerequisites will create feat-tree like progression, which is by design. In order to be able to cast arcane spells you need to have grasped Knowledge Arcana, and in order to cast 2nd level spells you need to have mastered 1st level spellcasting. This makes things logical and as long as it relies, at least to a large degree, on a "setting perspective" when determining the prerequisites. This will be most seen when it comes to religious matters and things like languages, certain academic pursuits and special types of weapons. If you know modern day Baklunish only then might you master the ancient variety.
Difficulty and Time
The next key aspects of  the way your character learn new things are, how hard is it, and how long does it take? This can be tricky and I'm less sure of how to try and implement this aspect. Lets start with the first bit, how hard is it for your character to learn things. My instinct tells me that it depends on several factors, how talented is the character, how experienced is he in the matter, and what it the influence of luck.  There are other factors to that might be important to factor in, like the circumstances, can you learn during adventures in harms way, at a campfire or do you need to be in a safe haven away from the stresses of adventuring life.
The first part with talent is quite straight forward from a mechanical perspective, add the appropriate ability, skill or other modifier from what the character already know and base a bonus on them. This ties in to prerequisites as well, like proficiency bonus, ability bonus etc.
The next bit with experience is crucial but maybe not as straight forward. I can see this as a fluctuating modifier on the ability to learn. for example to learn Arcana without having anyone to teach you ought be be a daunting task indeed. Having seen and interacted with magic should make it a bit easier. Having a skilled tutor should make the process almost guaranteed. I'm toying with a d20 Learning Roll ranging from DC 15 to DC 30 or even more for really difficult things.
One way of implementing the Learning Roll is to have the player stating what he or she what their character to learn, make a Learning Roll each day they have at least 8 hours of Downtime and are not affected by a debilitating condition, curse or similar ailment. This way you let luck play a significant role, making a few bad rolls severely affect  character advancement. A way around that is to just look at the odds and say it takes a day for each difference between the target DC and 10 + modifiers the character have on its rolls. You can also add a +1 for each day the character tries, they are learning from their efforts. Subtract 1 if they roll a natural 1  can also be used.  Another way it sot simply state how long it takes to learn certain things, which can be based on the XP cost.  A combination of the above, is also possible. A character can always learn by taking the time measured by the DC modifier difference, but at the same time make a Learning roll attempt each day to see if you can do it faster.
Certain things should be really difficult and take time, like becoming an expert  (and gaining an large expert die) in something esoteric or dangerous like the Abyss or liches.  Adventuring knowledge should be a key experience in acquiring certain knowledge, like having been to the Abyss or dealt personally with liches. Some things should be straight forward to learn, other should take way more effort. This can, and should be handled as part of adventuring. If your character takes part in lots of combat, she will have an easier time to learn combat related things. To go with the flow here can save time and effort, but you still need to spend the XP, so there are still a choice to be made.
Level Progression
5E introduced Proficiency Bonus as a way to handle skill (and other) progression, and made it go from +2 to +6. Proficiency Bonuses was tied to the different Tiers (+2 level 1-4, +3 level 5-8, +4 level 9-12, +5 level 13-16 and +6 level 17-20).  This gave even low level characters and tangible edge in the things it was proficient in. My classless approach is a bit less rigid so I'm going to try and skip the tiers and try be more gradual by staring my Proficiency Bonus with a modest +1 at first level and then add one more per three levels.  Below is my level progression table.
Base HP at level 0 are based on size plus con modifier. A medium sized character will start with 8 + con bonus HP, a small one with 6 and a large with 12. These extra hit points given at the start of an adventuring career means a lot in the beginning, but doesn't add much to the power of a high level character, and will hopefully not unbalance play too much. Characters are also proficient in using Simple Weapons.
This progression kind of creates a 0 level tier where a character toughen up, gain ability points and basic skills, and then at 3rd level is more ready to take on bigger tasks. The XP numbers are set to be evenly distributed but the numbers can be lower or higher and be adjusted in the rewards.  The key bit here is the balance between Proficiency Bonus and Hit Dice, with my version is more front loaded when it comes to Hit Dice, proficiency comes a bit later. With this I hope to extend the sweet spot a bit by making the characters able to take a bit more of a beating before they get ridiculously proficient. Extending the low level play a bit longer with added survivability, without introducing too much power creep.
Background
I'm trying my best to move away from the term race, and I will instead use the terms Ancestry and Culture taken from Advanced 5E - Level Up. Ancestry is your Biology and Culture reflects the conditions your character grew up under. Together they give the character certain abilities and other aspects, like senses and innate magic.
The way I'm going to try and implement this is to give them XP cost as well. If the player what the character to have them spend the XP and no time or Learning Roll required, it was something your character was born with or have enough experience to learn. This also include things like languages and skills. If you grew up among the Wegwuir, you know Survival if you spend the XP on it.
This way I hope different characters can have a reasonably level playing field given the same XP budget.
XP Rewards
I want to reward exploration, creative game play, and have a system that feels fair. My initial rules will have both group and and individual XP rewards. Group rewards are for adventuring and dealing with hardship and encounters, and dealing with can mean a lot more than combat. Avoiding a fight with a dragon should be awarded, as well as killing it, even talking to it should be awarded.
Each day adventuring should be awarded depending on the danger involved, safe areas only a few XP and deadly areas  (like the Abyss) can earn you 100 XP or more. Encounters and other challenges I treat the same way, easy ones only a few XP and near TPK ones 100 or so. Everyone in the party gets the same amount of XP for this part.
Individual XP can be given for good ideas, inspiring gameplay, and fumbles. Rolling a natural 1 in combat or on a vital skill check will teach a character more that a success, they are given an inspiration point that  can be used to reroll or converted to XP.
End notes
This was a first look at my ideas around character progression. More details on individual skills, feats abilities etc will come soon. That is something I will spend time with on my laptop when I go to Europe in early June. I will spend 5 weeks visiting family and friends in Sweden, Norway and maybe more places, my plans are not final yet. This means I will rely mainly on my laptop, and only have access to my desktop remotely. This means more light work and less heavy lifting in World Machine. So more rules, heraldry and light Photoshop editing.
Future post in this series will be about combat, spells and faith, monsters and more..
Thank you so much for all your support.