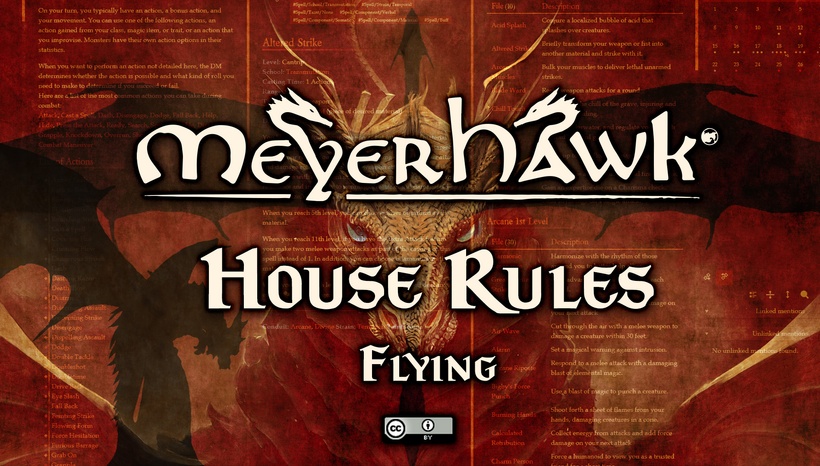 To honor tonight's Legends & Lore Show here are a PDF with some of my thoughts on Flying in Fantasy RPG's. It is not a fully fledged set of rules yet, but a number of ideas and thoughts surrounding the nature of flying creatures and the aspect of flying itself in fantasy RPG's.
https://annabmeyer.com/Downloads/rules/Flying-1B.pdf 
Come and join Jay Scott, Mike Bridges and me on https://www.twitch.tv/lordgosumba at 8:30PM EDT TODAY and share thoughts on taking to the air in Greyhawk!
Thank you again for all your support!! 🙂