It has now been over 6 month since I started my Patreon and so far I've done two projects. The first one Craters was well managed but with questionable usability, and the second Islands was terribly managed but with great results but with caveats (more on them later). The outcome and especially the feedback from you guys have taught me some hard lessons.
The main one is that Patreon is not well equipped to handle distribution or management of content other than images up to 200MB in size. I've used Dropbox and my website as placement of files but that cause problems for some people depending regardless of size and most of you when the files are bigger than a few hundred MB. 
To run things as projects also seem to go against the blog nature of Patreon. My goal this year was to try and do four projects of roughly a months length each with commissioned work filling out the rest of my time. The Island project was overly ambitions which meant it spanned over  nearly three months and resulted in large number of massive files causing issues for many of you.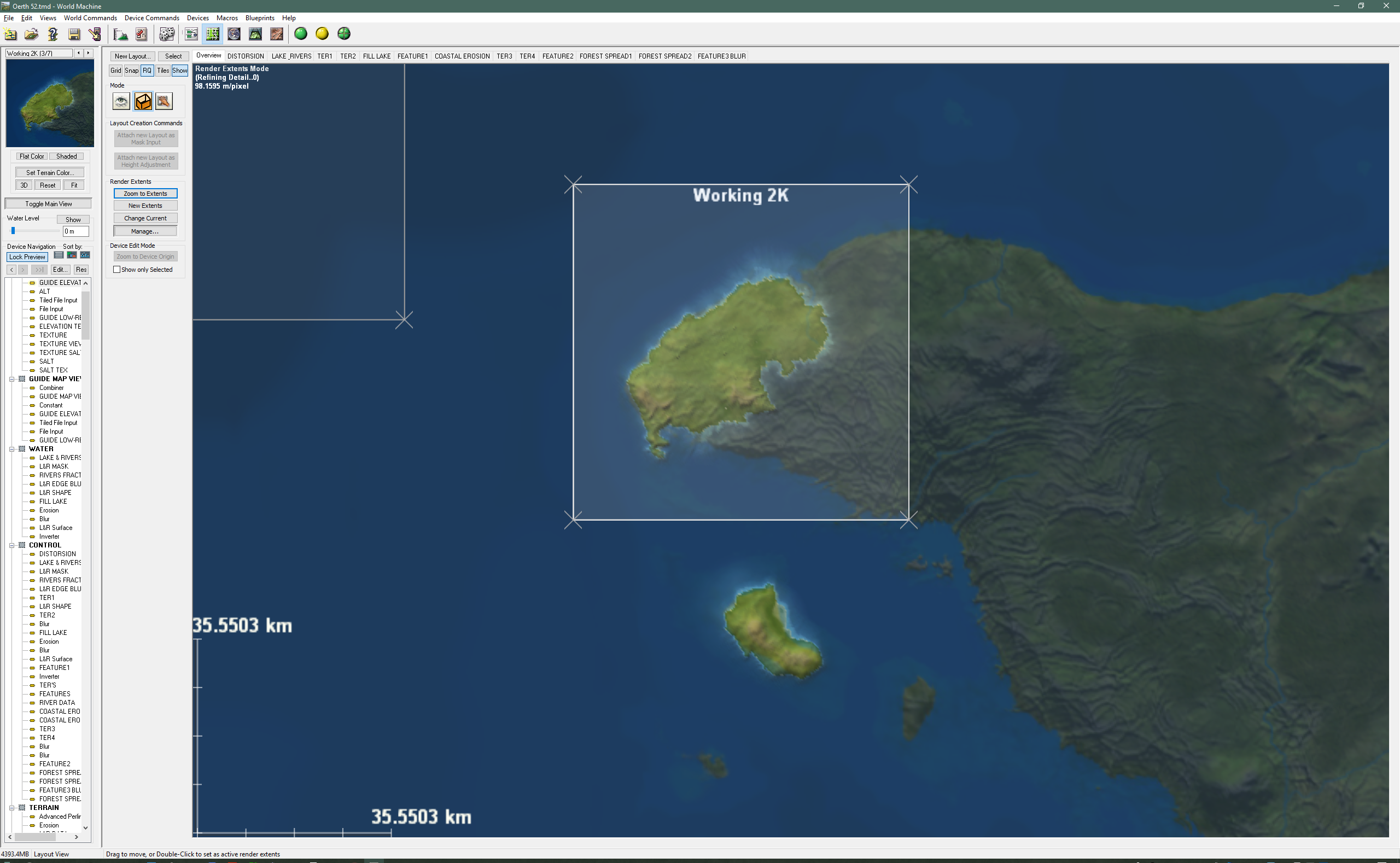 My goal with this Patreon was to be able to create something in direct connection with you guys. Balancing it with my commissioned work and working on advanced things as a way of improving my skills. This I don't want to change at all, except to say that with enough support for my Patreon it could become more important, meaning I can spend more of my time working on creating for my Patreon.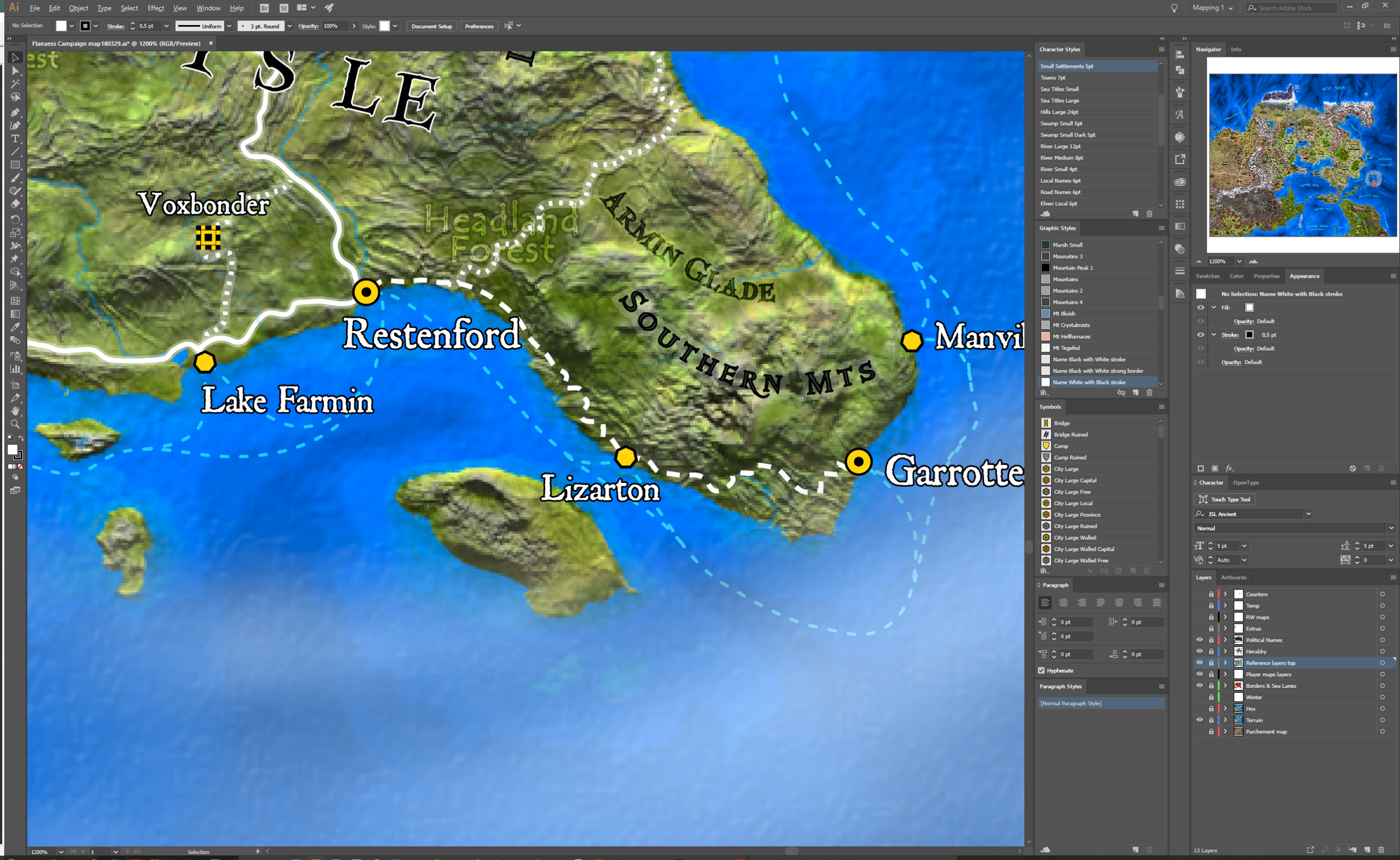 Greyhawk have always been the go to setting for my own games, and the place I use as a base for my efforts to improve and learn. It was always my intention to use my Patreon projects as a base for Greyhawk work, but it might be better to do things the other way around. Focus my Patreon work on mapping the World of Greyhawk and use what is being learned to create other things on the side from time to time.
My proposal is to change things a bit, and change is never easy so this have to be something you will have a big say in and time to adjust to (or leave my Patreon if you so want). Focus is going to be not on a few projects a year, instead an ongoing long term effort to develop and use the techniques to map a game setting in full detail. So the results will not be neatly packaged content now and then, but more of bits and pieces of Greyhawk related material of various forms and shapes with generic stuff mixed in on a more regular basis.
To better suit this way of working I'm proposing to change my Patreon to charge a monthly fee. This needs to be a smaller amount and fewer tiers to simplify and compensate, I'm thinking three tiers at $1, $3 and $5.
$1 for those who just want to support my effort and get the final results early.
$3 for those who want to take a more active role in the development and have a say in how and what I should do in what order.
$5 for those who want to have an insight in the technical side of things and get source content and how to information.
The final Flanaess 2.0 content will be released as Creative Common -by -nc just like my previous maps. Patreons will get early access to the material and also get credited. I'm also willing to dedicate special commission spots for Patreons, with discounts based on the support given thought my Patreon. Details for this have to be worked out. I have to add a disclaimer to this: in case WotC opens up DM's Guild for Greyhawk the situation might need to be looked into again.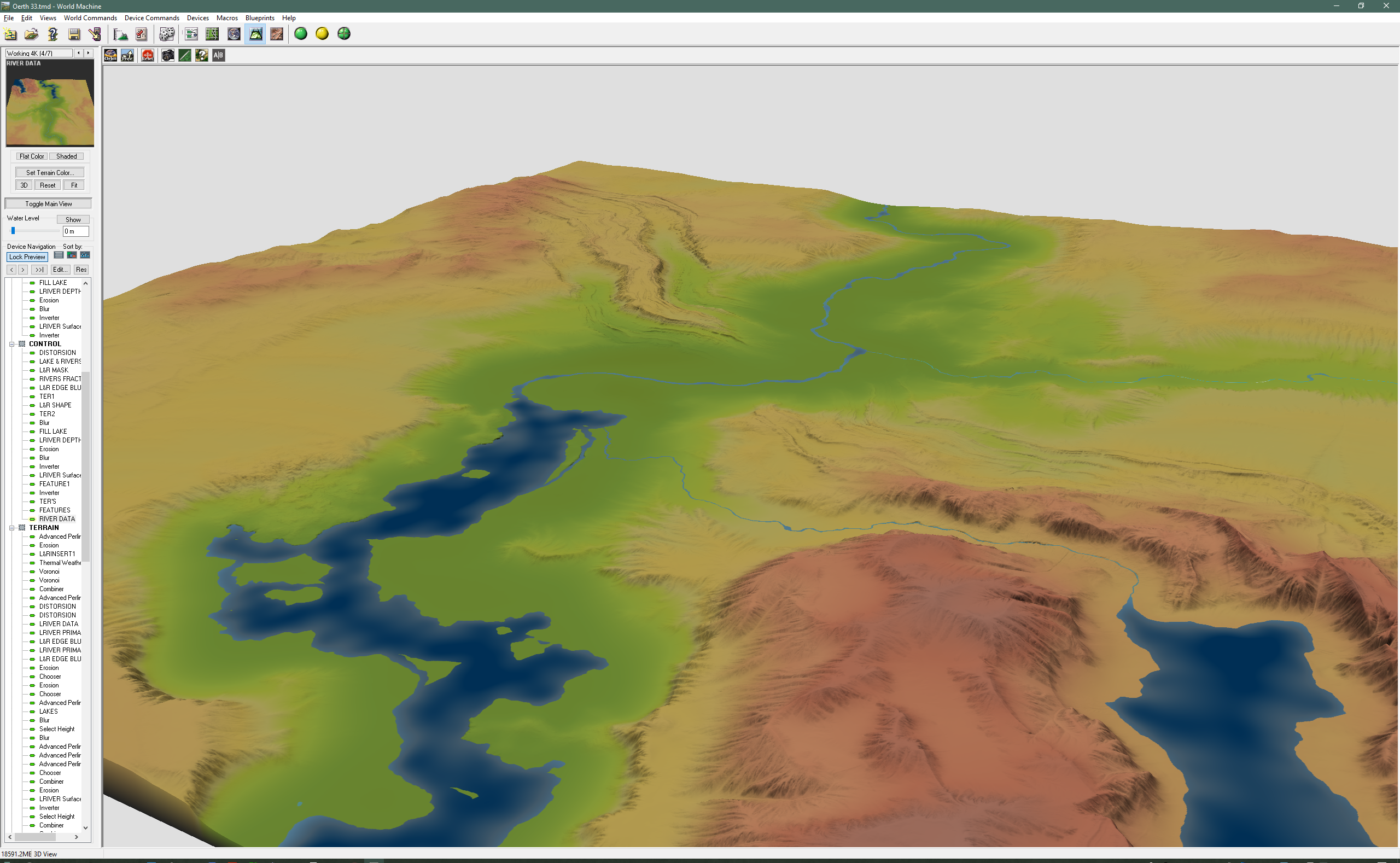 So what do I want you to give me money for?
To put it bluntly, I want to spend more time working on projects that I'm really passionate about and give the content away to the community when I'm done. I will always spend a bit of time I have left over to do this simply because I love to do it, and it is the best way for me to improve. This means I might spend from a few hours to occasionally a day per week on this, and I would get the Flanaess done within a decade or so. But with your help I could spend more time and have it done in much less time, and also have the means to create something better.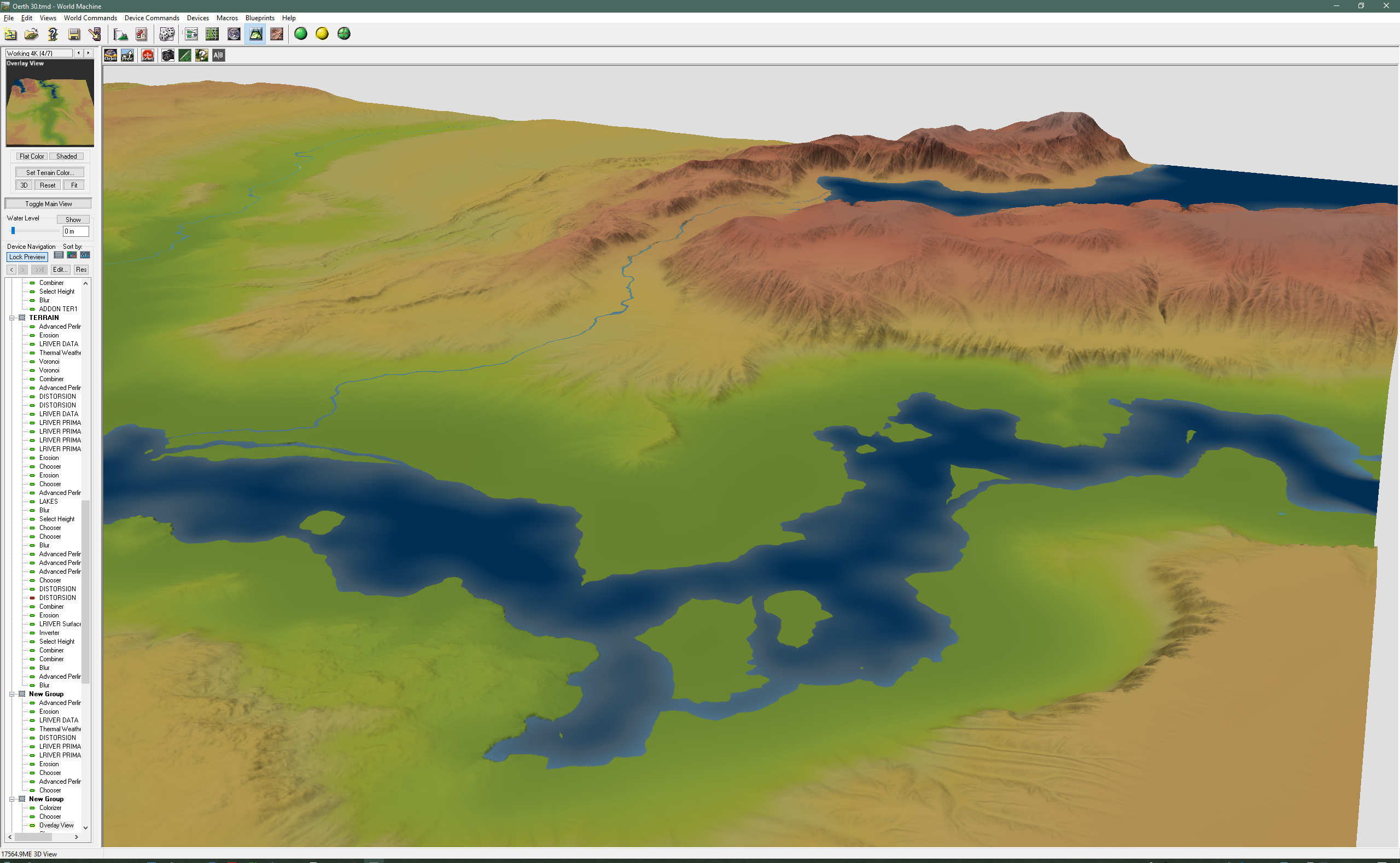 My plan forward look like this:
Initially three different projects run in parallel, a 2018 revision of the existing map, a couple of test areas for Flanaess 2.0 mapping standards and set up the grounds for placing the Flanaess (and other continents) properly on Oerth.
Flanaess Map 2018 Revision
For the first time since 2013 I will edit the terrain to make it more compatible with version 2.0. Adjust colors and add and revise certain details as needed to improve it. There will also be the usual addition and correction of settlements and other symbols.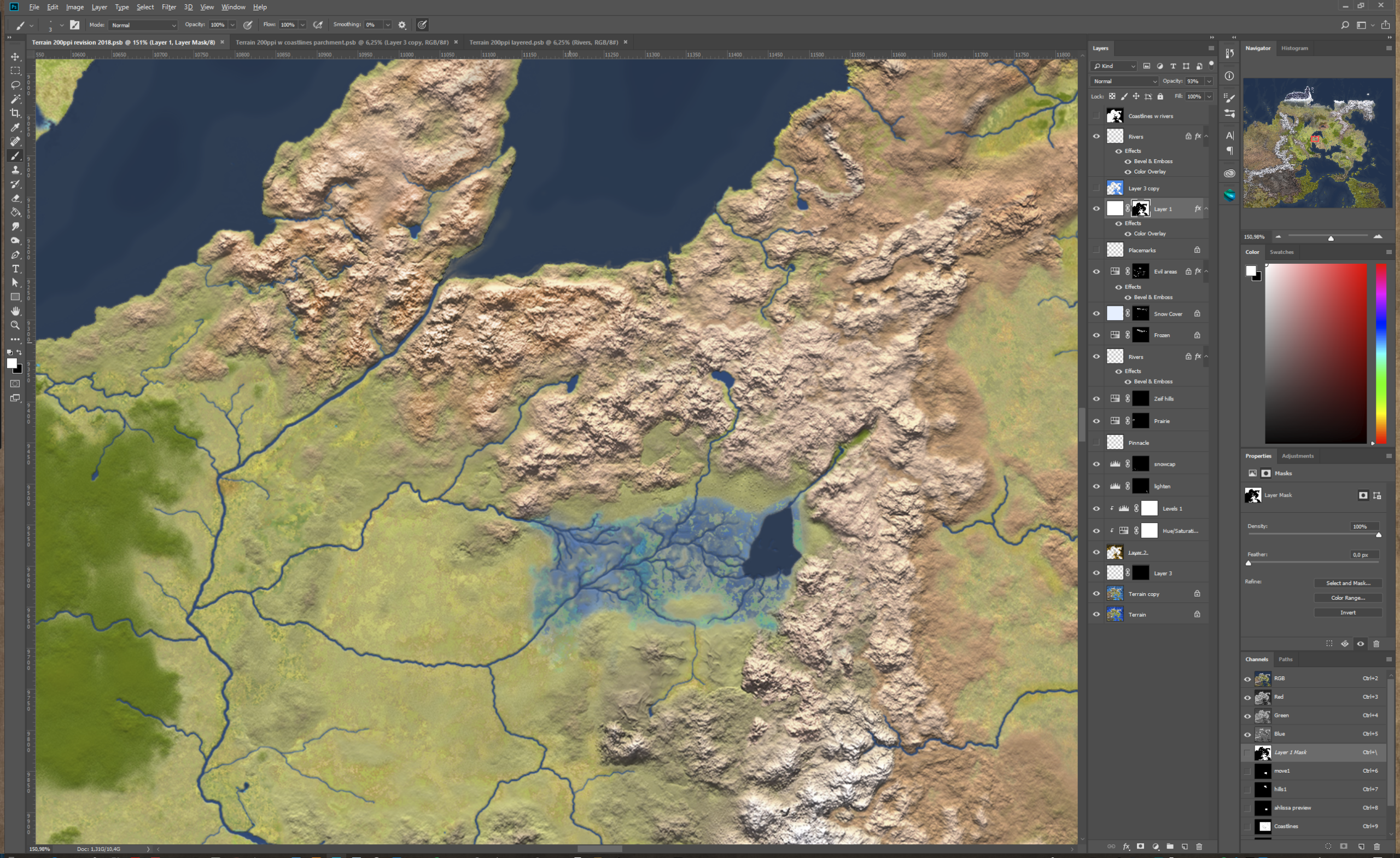 Flanaess 2.0
- This will be a completely new map using the exiting one as a guide.
- The level of detail I'm aiming for is a data resolution of 100 ft per pixel, roughly 10 times better than the existing map. 
- Multiple types of data, like texture, elevation, masks and more. This will make it possible to create all multitude of versions for different uses and platforms, like Webb maps, game engines etc.
- Presentation is major part of the project. I want to have several different styles created that can cater for both the in game prop type maps as well as the full visualization of the setting. 
- The data need to be stored in a form that makes it possible and easy to create more detailed maps of key areas or global maps that match each other in the same way real world maps do.
- Special renders, think landscape photography.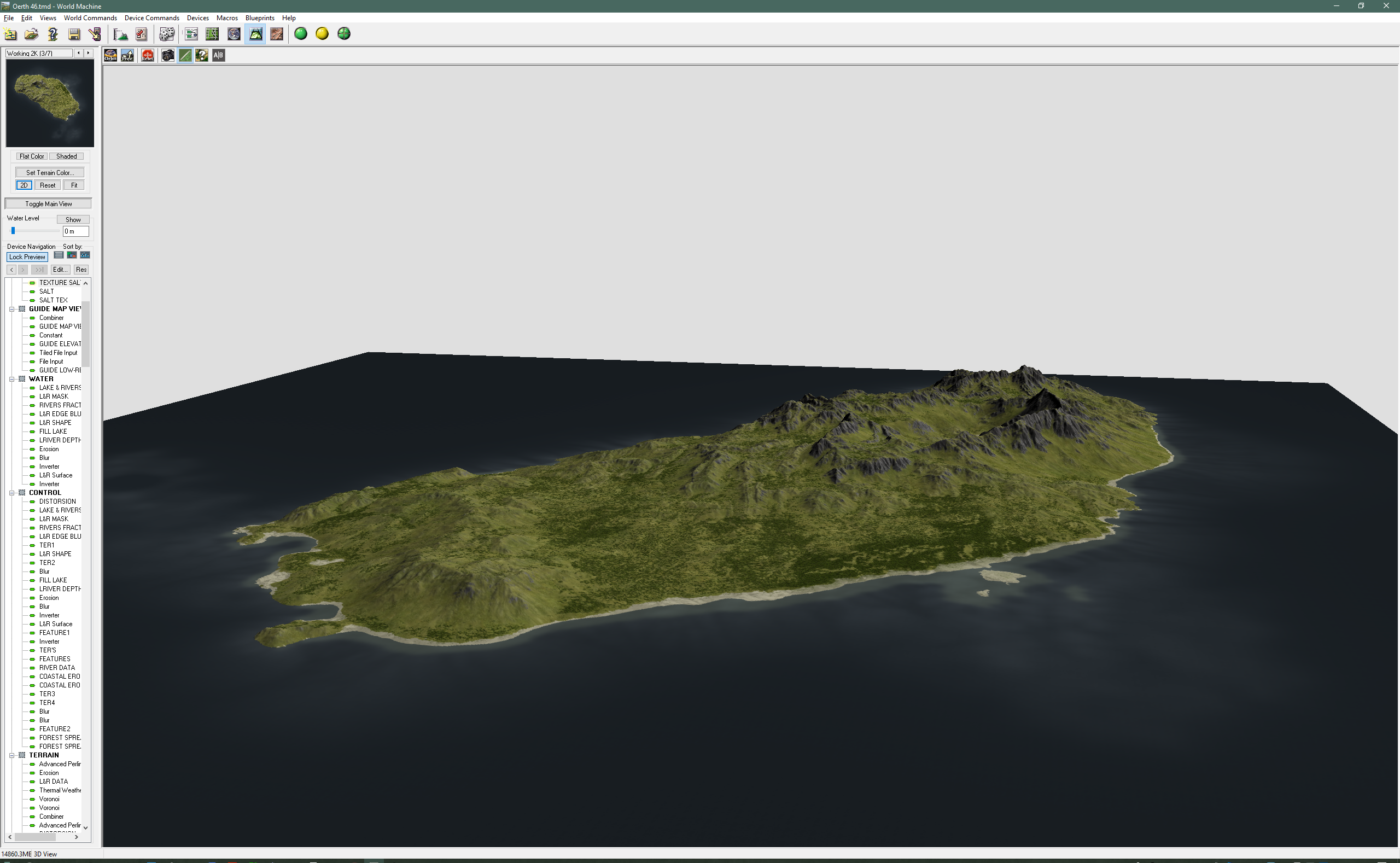 With a setup like this you as Patreons might get a bit less polished content at first, and it will be in bits and pieces. But I'm sure it will be more and more of it the further we get into this project. When it comes to the technical side of things there will be less huge files, but more technical know how on a more regular basis.
I have created a discord server: https://discord.gg/vgqSqd
I will create special channels for Patreons and in the future start some form of live mapping sessions for Patreons.
A more in depth presentation of Flanaess Map 2.0 with more images will come soon. 
My plan is to not charge you until we have had a discussion, and then possibly switch to a monthly charge June 1st at the earliest. In the meantime I will post updates, sneak peaks and articles as usual.
Now I'm very interested to hear what your thoughts are!